Seeking Business for Retailers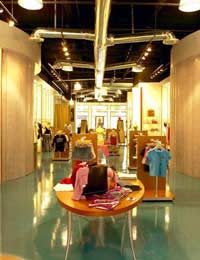 In the current economic climate, it is more important than ever for retailers to seek new business. Potential customers are being far more careful with their hard-earned money and shopping as a hobby itself is starting to seem a little crass.
However, people do still need to buy stuff, although those big ticket items are a little harder to shift than a new lipstick that makes you feel fabulous for £10.
As a retailer, you have to work even harder to appeal to customers at the moment. So what can you do to make sure people hand over their Switch card at your shop, rather than one of your competitors?
What do You Sell?
This may sound like the most basic question in the world, but it is too often overlooked. Many retailers can't actually describe what they sell in a succinct manner. If the boss can't do it, then imagine what the customers think? We don't live in a time where towns and cities have 'general stores' so much anymore – people want specialists. That doesn't mean you only have to sell one thing, far from it, but you do have to be able to explain what it is that you sell.
It might be that you specialise in unusual gifts, or high quality shoes in larger sizes, or oriental cooking ingredients…whatever it is, you must be clear. Practice by trying to describe your retail business in one sentence – think of it as a mission statement.
How are You Selling Your Products?
There's no point wasting time on trying to build your business unless you've got the basics right. Retail business development is all about understanding what you do, making it the best you can and then finding new customers for your products.
Be analytical and critical of your business. If possible, ask an objective person to come into your shop and assess the quality of the various aspects – the entrance/window, greeting, ambiance, product range, value for money, service and so on. Encourage them to be as critical as possible and then make improvements. You can go one step further by doing some customer surveys – people love being asked their opinion after all.
Ideas for Improvement
For retailers looking to build their business, you can use tried and tested ways to appeal to new customers, as long as you've got the basics right – what you sell and how you sell it. When you've perfected those details, you can think about using your marketing budget on mailshots, promotions and advertising.
It's also worth thinking about what you can do for free – local newspapers have a lot of space to fill and are always happy to hear about something exciting – as long as you don't make it sound like you want free advertising. Use the internet to your advantage too – set up a Facebook and/or Twitter group for your shop and get people talking about it by posting regular updates and creating a buzz.
Promotions don't have to cost you a fortune. Just think outside the box and come up with something innovative – try a competition to name a new product or give away free samples in exchange for customer feedback.
You might also like...