Using Trade Shows and Exhibitions to Build Your Business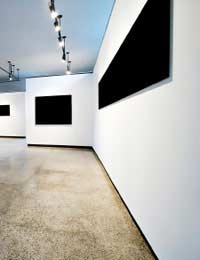 Trade shows and exhibitions can be a wildly successful way of building business for some people and a complete washout for others. It comes down to research, preparation and people skills.
Which Events will be Worth your While?
There are thousands of industry specific trade shows to choose from and exhibiting is expensive, especially at overseas events, so you need to target your events budget at those trade shows which will give you the best returns on your investment.
The best approach is to research a list of possible events, perhaps using your trade association website, industry magazines or a specialist search engine such as www.tsnn.com.
Once you have a shortlist, talk to your customers, prospective customers and competitors to find out which shows are busiest and attract the highest quality of visitors.
Be Prepared for Anything
Preparation is the next key factor for success. Most trade shows are planned well in advance, and there will be lots of forms to full in for everything from power sockets to health and safety. Make sure you have designed your stand and materials well in advance and carry back up media in case you should find that you need extra posters.
Booking your flights and hotel well in advance can result in considerable savings, and it is often better to fly out the weekend before an event, to acclimatise and benefit from cheaper flights. This also gives you a feel for a new market.
Make a point of inviting potential and existing customers to the event and arranging to take clients to dinner or for a drink to catch up. Phone target customers in advance and invite them to visit your stand. Make sure you have a means of recording leads and follow up actions, and take plenty of spare pens and pads. Consider offering a prize draw where business cards may be left, or look at buying some freebies to use as ice-breakers. Little squares of wrapped chocolate with the company logo and contact details work well, and "Can I offer you some chocolate?" rarely receives a negative reply!
Go with the Right Attitude and Boundless Energy
Wander round any trade show and you'll see a few people who you can be sure will be heading home without a stack of useful leads and new contacts, let alone any new business. They're the one's who are sleeping on their stands, talking amongst themselves with their backs to passers by or sitting slumped with crossed arms and a hostile expression. If you recognise yourself, or someone that you might send to an exhibition, then save your money because trade will not be a good way for you to build business.
Potential customers want to see people who are happy, smiling and keen to do business with them. They shouldn't need to make an effort to open a conversation, or force you to do business with them. It's probably costing several thousand pounds for you to be at a trade show, so you need to be able to smile and introduce yourself and your business and be more compelling than your competitor round the corner.
Get more out of your investment in the show by attending as many receptions and events associated with the show as possible, and keep on smiling!
You might also like...