Top Tips To Generate Business at Trade Shows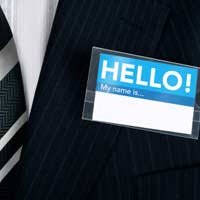 Trade shows can be a great way to generate business. To help you make the most of your time at a trade show, we've come up with ten top tips to help you build business leads.
1. Let people know you'll be there
Make sure you get to see existing and potential clients by letting them know you'll be at the event. Consider sending free tickets if these are available, or issue invitations and make follow up calls.
2. Cement existing relationships
Use trade shows and exhibitions as a way of spending some time with your existing clients. Plan well in advance and offer to take them out for a drink or gather a few customers together for dinner and to build your relationship.
3. Start conversations
Many people are quite shy and reserved and may feel trapped if you have an overwhelming approach. One tip is to have a big glass bowl filled with chocolate or sweets with your logo on and to approach people. You can also use this technique to gain a welcome onto potential client's own stands as the exhibition staff may welcome a treat. Few have the power to resist the phrase, "May I offer you some chocolate?" and it then becomes natural for them to ask about your company, products or services.
4. Be welcoming
From the design of your stand, which should be simple to access and not resemble a fortress, to displaying open and welcoming body language, it's important not to be offputting to potential clients. The number of people who sit hunched and scowl at passers by or simply ignore potential customers is astounding. Make sure you're not driving potential business away.
5. Make friends with the Trade Press
Trade magazines often have stands at large trade fairs. Take the opportunity to visit and introduce yourself and your company. Let them know about any innovations or new products that you are showing, or any major deals you've gained at the show (provided the other party is amenable to this). Try to speak with the editor or a journalist and find a way to be featured. Trade magazines always need new features and people willing to be interviewed, so this can be a mutually beneficial relationship.
6. Visit potential client's stands
If you have someone else who can look after your stand for a few hours, then take the time to visit companies who may have a need for your products or services. Your objective is to get the contact details for the people you should be speaking to. Don't approach when their stand is obviously very busy, but don't leave it until people are packing up either.
7. Think outside the box
If you are visiting a new country or area, try to fix up appointments with potential clients who may not be attending the show, but that you think may be worthwhile clients. Take the time to find the right contacts and establish an e-mail or phone relationship beforehand.
8. Don't forget your competitors
Sneak round and visit your competitors or send someone they don't know to find out what's going on. Ask if they're having a good show, or if it has been a bit slow. Find out what they think of the quality of the people they've had. Check out their new products and services, pick up their literature. Use the visit to learn all you can.
9. Network, Network, Network
Try to wangle invitations to as many of the official and unofficial networking and social events that surround a show as possible, because a lot of business can result from this.
10. Follow up
Make sure you follow up every single new contact. Ignoring potential new clients will not only make it difficult for you to pick up with them later, it's also a huge waste of time and money.
You might also like...