Using Online Networking to Build Your Business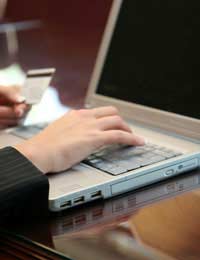 Just as everyone under a certain age seems addicted to social networking sites, and many people look for potential partners on the web, some business people find that online business networking is a useful tool for helping build their business.
Work Out What you Want First
Before you fire up your search engine, it will be worth taking a few minutes to work out what you want from an online networking site. Are you looking for business leads? Do you want some support and mentoring? Are you looking to exchange ideas with people in similar situations? Do you want to be part of a local network or a global one? Are you looking to find potential clients, suppliers or people in the same industry? How much time and effort are you willing to spend on this?
Once you have decided which type of network will best meet your needs, search online for the best options.
Types of Online Business Network
Industry specific:
These are dedicated online networking groups designed for specific groups of business people such as financial services executives or people who run social enterprises. They can be worth joining if there is a good network in your industry or if you have a well-defined customer base which has a network.
Generic: Some of the biggest online networks are open to anyone in business.
Special interest: These are networks open to people of a particular group such as women, LGBT entrepreneurs, various ethnic groups, religious affiliations or disabled business people. They may provide more support and interaction than the wider lead generating networks.
Country and local networks: Don't underestimate the attractions of online networks based in your region or country. Everyone will be operating under the same business conditions and have things in common. They will also be working in the same time zone, which is easier to deal with and any leads and contacts they can provide may be more immediately useful.
Network agglomerations: some sites act as a host for many smaller special interest networks. If you trawl through their listings you may find the network you've been looking for.
Build your Profile
All networking sites will require you to build your profile on line. The more information about yourself and your business, the better your profile will be. Some sites allow you to add a photo. Research suggests that this will help build relationships, but you should make sure you use a suitable image.
A Word of Caution
You should spend some time thinking about the image you want to convey, and the messages you send out. These business networks are in the public domain and you may be surprised by who is looking at your information, so exercise common sense and restraint. Never complain about clients or customers in a public forum, no matter how much they have annoyed you.
Recently a major supermarket has had to investigate incidents of staff being rude about customers online and bosses in Australia found an employee boasting about taking day off pretending to be ill. Similarly, it's probably not too bright to mention that you're looking for a better job!
Joining an online business network can help you to develop your business, find leads, share information, find partners and get good quality advice. All you have to do is choose the right one for you.
You might also like...