Using Cold Calling to Build Your Business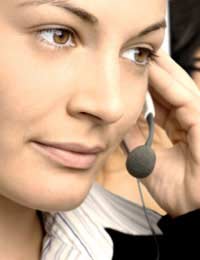 Cold calling is not for everyone. For some people, it is a very effective method of making new contacts and finding new business. For others it is a form of self-torture and best avoided.
Are you a Natural?
Cold calling works best for businesses with a product or service that is easily described over the phone, and that is prepared to invest the time in building a business relationship over the course of several calls before getting a meeting scheduled or a sale made.
It also works best for people who are naturally resilient and who don't take rejection personally. On average it might take fifty calls before you find someone who wants to know more about your company, products or services. If you can't keep smiling through forty nine rejections in a row, then this may not be the best way for you to generate new business.
The Secrets of Successful Cold Calling
There are a few things to keep in mind if you want to make your cold calls successful.
Build or Buy a Good List
Before you get started it's essential to have built or bought a good list of potential customers. There's no point wasting time and effort on the wrong people or having a list that's totally out of date.
Patience and Politeness
This one should be obvious, but it's surprising how many cold callers use arrogance and bluster to try and reach people they want to speak to. If you're likely to be rude to receptionists and prone to demanding to speak directly to the CEO this minute, then you'd be as well saving yourself the price of the call. Ultimately, people by from people and don't want to get saddled with unpleasant suppliers.
Little and Often
There are those people who will happily sit down and make two hundred calls in a day, but for most people, cold calling works best if it's broken down into manageable amounts and done on a regular basis. If you have a quiet time during the week and make a dozen calls, this may be a good start. Making a small number of calls on a regular basis makes it less likely that you will put it off.
Keep it Friendly but Professional
Although you're trying to build a relationship with a potential buyer quickly, this must be done professionally. Don't speak to people as if you're their best mate, because this will annoy many of them and may cost you business.
Try and Keep the Door Open
You probably won't make many sales over the phone, especially on your first set of introductory calls and if you sell a complex product or service. If the customer has a need of your product or service, he will already have a supplier in place. It's essential that you use cold calls to start to establish a business relationship and make sure you can keep in contact by phone or e-mail. Always check that you can supply additional information whether this is a company information pack, brochures, e-mailed special offers or a newsletter. Keeping the door open and building a relationship paves the way for sales.
If cold calling works for you, it can be a very effective way to start to build your business.
You might also like...