Preparation for Cold Calling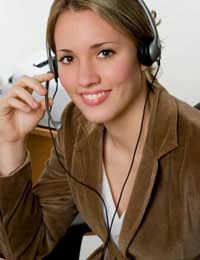 If you plan to include cold calling in your arsenal of techniques for finding new business, it will pay to spend some time preparing beforehand so that you can do so effectively and efficiently.
Organisation
The first essential of undertaking a cold calling campaign is to get organised. Draw up a list of the type of people and companies you want to speak to. Draft a rough calling script that gets across the points you want to convey about your business and includes the questions you want to ask. It may also be a good idea to prepare a follow up e-mail that you can hold in your e-mail drafts folder so you can respond to any positive prospects quickly. If you are using a survey to gather information then have the response sheets and your pen by your side as you start your calls.
Setting the Time Aside
Decide how you want to approach your cold calls. Given that you might have to make up to fifty calls to get a positive response, you might want to adopt a short period each day to make five or ten calls, rather than end a day feeling despondent.
Choosing the Right Time to Call
Think about when you most prefer to receive calls during your business day. Does your business week follow a pattern? Many people like to catch up with their e-mails and plan their days first thing in the morning, and plan their weeks on Monday mornings. Friday afternoons can be a rush of trying to complete tasks before the weekend and although many people eat lunch at their desks, they may not wish to here from you when they're eating their sandwiches. By thinking about the best times to call during the week, you can maximise your chances of gathering information and receiving a favourable response.
Information Seeking Call
It may be that your first call will be to the company switchboard, and this can be a useful starting point for gathering information. It's as well to have a few questions prepared. You may want to ask for the right person to speak to, get their name and job title, confirm contact details such as postcodes, and find out the best time to talk to your target.
Some receptionists may put you straight through to the person you want to talk to, so make sure you're adequately prepared for this. Other will not divulge the name of the person you want to introduce yourself to and some seem determined to form an impenetrable barrier. Always be polite to receptionists, if you treat them well, they can become a useful source of assistance.
Knowing What you Want to Say
Many experienced cold callers work in a very natural way, without using a script. If you are new to cold calling, or a bit nervous about it, then either use a survey approach or jot down a list of the points you want to get across and the questions you want to raise. Let the person you're calling take a full role in the conversations, but try and get your main points across. It's important that your personality comes across and that you don't stick to a predefined script too rigidly. You should also give some thoughts to the kinds of questions you would expect the people you're calling to ask you and prepare answers in advance.
Preparing a Response Form
If you are using a survey to gather market information, then design your forms so you have enough room to record the responses. You may need more room than usual because you may be scrawling responses as you keep a conversation going, so keep this in mind. It's also a good idea to design questions that can be answered by ticking a box, or making multiple choices as these will take you less time to fill in. Remember that establishing contact and embarking on a relationship is the primary purpose of the exercise, so give the conversation priority over the forms.
If you prepare properly, you'll be better equipped to make your cold calls confidently, and if you sound confident, you'll get a better response from those you're calling.
You might also like...