Make the Most of Your Website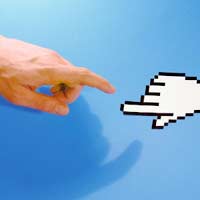 So you've decided your business needs an online presence, or possibly you have a website that you want to improve. What should you be thinking about?
What do your Customers Want to See?
Spend a few minutes jotting down a description of your typical customer. If you're just starting, then imagine your ideal customer. Are they a certain age or sex? Do they work in selected industries? Are they at certain life stages – like having young children or on the verge of retirement? Do the live all over the world or within a tight geographical area?
Put yourself in their position. Ask yourself what they want to see and what they'd want from a website to encourage them to get in touch with your business or to make a purchase.
It can also be worth thinking about your own favourite websites. How do you feel when you are using them? Why do you repeatedly favour one site when others offer the same services? What do you think of the design? Do you feel part of the site and a bigger community? What have the makers of the website done that reaches you as a customer? How can you create a similar feeling for your own customers.
What do your Competitors Do?
Spend some time looking at the websites of similar companies. It can be a good idea to print off some of their web pages and note what impressed you and what you found disappointing. Think in terms of colours, layout, navigation, copy, images used, services offered, types of page or content and the impression the site conveys about the company, its services and its people. This should help you build up a detailed picture of what you want that you can pass to your designer and copywriter.
What does your Design Say About You?
Good website design can help you transmit your brand values, make you look more professional or bigger and helping you make a real connection with your customers. Bad web design can leave your company looking flat and difficult to distinguish from your competitors. It can also leave your customers frustrated and send them to a site that's easier to navigate, better designed, and allows them to make contact or make purchases. Bad design can cost you business.
It's also important to consider the design over the anticipated lifespan of the project. A good website should evolve and be updated as your business evolves. If you want a website that you can update yourself easily, then you should make this clear to the designer.
Finding the Right Words
Using a professional copywriter can be a very effective way of improving your website. They will be able to communicate the enthusiasm you feel for your company and use language that will reach your customers. This needn't be a very expensive process as freelance copywriters can easily be found on the Internet, and it may be possible to find one with experience or aptitude for understand your market and products.
Keeping in Touch
Many companies forget that websites can be a two way means of communication. If people sign up for a regular newsletter or e-mails with special offer, you have an additional means of communication with your customers. This can be a very effective way of building business and worth including in your design requirements.
Keeping Track of Who's Visiting
Many hosting companies provide analytics software that will tell you how many people have accessed your website, where they have come from and which pages they visited. It is worth keeping track of this information and following the information trails back to their sources as this can help you find potential customers or staff.
You might also like...