Being Easy to Find: SEO for Beginners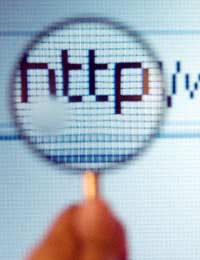 Having invested time and money, many businesses can be surprised when they appear not to attract many visitors to their shiny new website. One of the commonest reasons for this is that they have neglected to let people know about the new site and haven't spent any effort on search engine optimisation, often abbreviated to SEO.
When you use a search engine, you tend to use a short combination of words or phrases that you think will bring up the results you want. If you need a cobbler in Croydon you might enter "shoe repairs Croydon"
Use your search engine to enter a similar search term to look for your own website, without using your company name. Now try some similar terms and then search directly on the company name. If your company appears well down the list, it is time to undertake a bit of search engine optimisation. Most people rarely scroll through pages of results to find a website, so it is important that your site be close to the top of the rankings.
There are legions of specialist SEO optimising companies who will make your website easy to find and ensure it appears at or near the top of the listings when certain search terms are entered. Some will offer guaranteed results.
How SEO Works
Many search engines use automated software, known as bots, to seek out information on web pages and then list them under these headings as people search for. The trick is to understand how your target customers search. Let's imagine that you offer great deals on last minute cruises. Few of your potential customers will enter broad search terms like "travel" or "cruise" as these will return a huge amount of largely irrelevant sites.
It would be better to think in terms of what your clients are looking for. Terms like "bargain cruise", "late deal cruise", "last minute cabin", "Caribbean", the names of cruise provider, vessels and destinations may bring more customers to your website and help you sell more.
There are a number of online services which will help you choose the right keywords for your website, and ideally, you should include a few of these words on each of your website pages.
There are a couple of methods, known as black-hat SEO, which are frowned upon as unethical ways of improving your rankings. These include link farming and stuffing your text full of keywords. If your website uses these, it is likely to be delisted by most search engines and will, at best, give you a short term gain.
It would be wrong to hope for immediate results as many search engines delay ranking a site until it has been around for at least six months, so if you have a new site, you shouldn't expect to shoot straight to the top of the rankings.
Free SEO Tools and Resources
There are also a number of free tools available on the internet to help you use the right keywords to drive traffic towards your website. A search on "free SEO" should point you in the right direction.
You might also like...