Make the Most of Online Business Lead Sites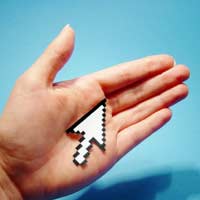 Not all business comes from word of mouth or your marketing efforts. Increasingly, many businesses are outsourcing non-core work by listing projects online and allowing companies and individuals to submit proposals. This is likely to increase during an economic downtown, as businesses will want to avoid adding to their overheads. Even large well established companies will find the web a useful source of new business by looking in the right places.
For Small Companies
There are a number of different sites which can supply you with leads and potential income, but broadly speaking, there are business opportunities for writers, designers, translators, trades people, IT specialists, admin and secretarial businesses, property, research and personal services. Searching for freelance should help you find suitable sites.
The remuneration on offer does vary from site to site, so it is best to spend some time reviewing a number of alternatives and then choosing to register only with those sites that offer a fair selection of new projects each day, and where the payment range meets your needs. Whichever sites you choose, there will be more buyers than sellers, so competition is tough. It's even harder if you choose to go up against international suppliers from low cost economies, so it may be best to stick to UK sites.Most of the sites allow you to register for free, but charge a percentage of your invoice for facilitating the introduction and fees for joining premium categories. Some also provide escrow services so your payment is safe.
Bigger Businesses can Benefit Too
Larger companies can benefit from tenders websites where public sector work is put out to bid. There are a number of sites which offer subscription services to European and UK tenders and will e-mail you anything relevant to your business. It is also possible to register with some local or regional government and public sector bodies directly, without incurring charges. This can also be an attractive option for smaller companies as many organisations also list work available which is under the tender publication threshold. There's no doubt that tendering can be a tedious and time consuming process, but it can also be very worthwhile.
World Here I Come
You don't have to be a huge company to consider exporting or providing services to international clients. International business opportunities can be found on the government's UK TradeInvest website. Registration is free and there is good support for selected industries.
Top Tips for Online Proposals
If you do decide to look for new business online, there are a few things to keep in mind:
All the buyer knows about you is what is contained in your bid submission. It's vital that this presents your capabilities professionally.
Make sure that you offer what's wanted, but don't hesitate to mention an additional services you can offer.
Tailor each bid response to the buyer's request. You may be competing against many other bids, so you need to prove you're the ideal match in terms of flexibility, capability and experience.
Make sure your bid covers everything your potential client has asked for, and that it contains no spelling or other mistakes.
Never submit a very short bid.
Make sure your proposal reflects your enthusiasm for working on this project.
If you don't here back from a potential client, make a point of following up.
Some bid sites will publish winning bids. These can provide useful guidance as to what your bid should contain.
Used properly, these sites can become a great source of new clients and offer a steady stream of well paid work.
You might also like...