Does Your Business Need a Website?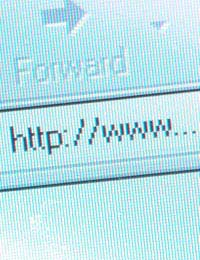 These days, 80% of businesses in the UK have a website. These vary enormously in functionality and quality and many companies seemed to have made the decision to have a website without making any effort to think about their customer needs or how they are presenting themselves to the world. Many businesses believe that they need to have a website, but never seem to have the time or resources to put one in place.
So how do you know if your business would benefit from having its own website?
Start with Some Research
When you're thinking about giving your business an online presence, start by looking at competitor websites and deciding what you like and dislike about their websites. Do you like the way they have phrased things? Do they strike you as honest and reliable? Do they come across as knowledgeable and experienced?
Most importantly, what is it about their website that would persuade you to buy from them or spend your money elsewhere?
Put your Customers First
Firstly, think about your customers, what kind of website will work best?
This will depend on a number of factors including your business type and the type of customers you're looking for.
Broadly, business websites can be broken down into three main types:
Information only – this just tells you about the products and services the company provides. This is commonly used by service businesses, such as consultancies where a degree of contact and interaction with the client is required before jobs can be costed out.
Online shops – not only provides information about the company and its products, but also allows direct purchases from the website. This is used by those with products to sell which people are happy to buy sight unseen.
Community – these websites try and build a sense of community amongst the customer base, perhaps by allowing product reviews, featuring a blog, carrying forums or news streams. Sites which combine community features like user-generated product reviews can enjoy an increase in sales of up to 20% according to some Internet marketers, although they take more effort to maintain.
Common Mistakes
When setting up or improving your website, there are some common mistakes that can easily ruin your chances of gaining customers. These include:
Not thinking through how your customers will want to interact with your website. If you have products that you show online, it's best to allow people to make purchases too. Keep in mind that many people shop online during lunch hours and work breaks and you may be losing sales if you expect people to make purchases in person or by phone.
Building a website that you can't update yourself. The chances are that you will want to update the material on your website frequently, so it's important that you have a website designed that allows you to do this without allowing you to wreck the site.
Not using a professional writer or web designer. Specialist copywriters and web designers are often available on a freelance basis and can make a huge difference to the look and feel of your website for the sake of a few hundred pounds. You wouldn't let your twelve year old cousin run your business, so why let him design your website. He may mean well, but it's your business reputation at stake.
You might also like...