Using Newsletters and Magazines to Build Your Business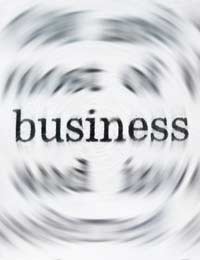 Newsletters and custom magazines can offer a highly effective way of reaching existing clients and providing information about your business and its products and services to new potential clients. Industry research suggests that producing your own newsletter or magazine is more effective than placing advertising in print, outdoors or on TV.
Undivided Attention Getter
On average it takes a reader over half an hour to read a corporate magazine, so a well produced publication can act as a thirty minute infomercial for your business. Research also suggests that 70% of regular corporate magazine and newsletter readers make purchases as a result of something they've seen.
Getting Started Without Spending a Fortune
It can also be relatively simple to get started. If you're not a confident writer or designer, it may be an idea to contact a local freelancer who could produce your publication for you. This would be worth the investment as you will create a more professional image. If you're a dab hand with your computer, you should be able to make a credible publication yourself.
How Often is Too Often?
How often you send your clients a newsletter or magazine will depend on the nature of your business, products and services. It's important to build up produce the publication regularly, so once a month, or even quarterly might be good for service based companies whereas a retailer with special offers may want to look at a weekly publication.
Paper or Web?
People take pleasure in physically handling a quality magazine and will spend much longer reading this than they will an online version. That said, if your budgets are limited, an online PDF newsletter is still a great way of keeping in touch with your clients.
What Should I Include?
A useful starting point is to think about the image and values you want to display to your customers and potential customers. Think about what your customers would be interested in reading about. Get hold of some competitor or customer magazines or newsletters and look at what they include. Jot down your ideas on a piece of paper. Here are a few to get you started:
If you possess expertise, then share some of it in the form of articles
New products or services
Company news – new clients, new staff, awards won, exhibitions or events you'll be attending
Project news
Customer or client profiles
Product profiles
Training courses offered
Green initiatives
Market facts and forecasts
Puzzles or competitions
Contact details
Image is Everything
One of the major expenses associated with newsletter or magazine production was photography. Thanks to the Internet, it is now easy to source high quality, low cost photography or graphics so you may not need to incur the expense associated with hiring a photographer. There are also plenty of online guides which will help you take great digital photos of your products.
Printing and Distribution
Printing and distribution costs will take the bulk of your budget. Internet printers will do an acceptable job in a short turnaround period, and it can often be worth talking to local printers, especially if you will be running a lot of copies. Unless you have a top of the range photocopier or office printer, this is one area where quality will be compromised by doing the work in-house. Postage may be expensive, so you might want to consider alternative ways of reaching your client base, such as piggybacking on industry publications or your local Chamber of Commerce magazine.
You might also like...