How to Build Business Through Word of Mouth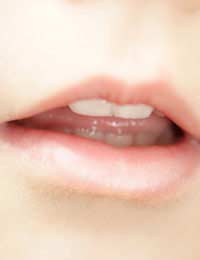 Word of mouth is generally regarded as a most effective and least expensive way of building your business, but for many business owners it's rather a nebulous concept.
It's more than good customer service, it's about actively going out, connecting with people and telling them about what you do.
It's often been said that satisfied customers will tell far fewer people about your company than dissatisfied ones will.
It is crucial to manage complaints to minimise bad word of mouth, but what can you do to build positive word of mouth?
Help your Customers and Fellow Business People
Firstly, be generous with your own customers and businesses you know. If you happen to see a tender, or if your customer needs some work done but that doesn't fit with your own skills, then ask your customer if you can suggest a possible supplier and pass it on. That way you've done two people a favour that they may be willing to return in the future. Keep in mind that on some level the person you've suggested is riding on your reputation, so don't suggest anyone whose work you're not thrilled with.
If your clients ask if they can pass their details on, then encourage them to do so. If you get work from their referral, then a thank you card or a pint down the pub will doubtless be appreciated and encourage them to refer you again in the future.
You will have many contacts in business which don't compete directly with yours but may be able to refer customers your way. For example, your lawyer, banker, or business accountant may have other companies on their books that could use your services. This can be a particularly valuable source of introductions when you're just starting out and for years to come.
Networking Works
Take the opportunity to attend networking events where you might meet customers in preference to those where you'll just be meeting your competitors and people from your own industry. Always remember to carry your business cards with you and pass them on to those who might be a potential source of business.
Some people will suggest that you should have a short description of your business rehearsed when you attend networking, business and social events, but this can come across as insincere if not done correctly. It's better to show a genuine interest in the person you're speaking to and to see if there's anything you can do for each other.
If you have good contacts of your own, there are a number of referral clubs that meet up and down the country every week, where business people network and provide each other with leads. Each chapter of the organisations tends to be limited to a set number of businesses and each is formed from non competing companies. This can have the effect of having an extra twenty or twenty five people scouting for new clients for your business, but it also means that you'll be doing the same for their businesses.
Whichever way you choose to do it, you should remember that everyone you speak to about your business knows people, and will probably be happy to help you build your business through word of mouth, provided that you provide an excellent service.
You might also like...