Use a Lead Generation Company to Build Business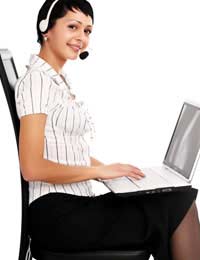 Sometimes, whether for reasons of time, skill or inclination, we may not be able to undertake cold-calling activities to seek new business. This doesn't mean that the calls need to go unmade however. Just as it is possible to outsource everything from dealing with payroll to IT, you can outsource your lead generation. Nowadays it is possible to hire a freelancer or a lead generation company to do the legwork for you.
What does a Lead Generation Company Do?
Lead generation companies employ skilled telemarketing staff, so should be able to offer you a higher hit rate than you might achieve by making the calls yourself, and should be able to complete more calls in a given time period on your behalf. Naturally it will be considerably more expensive to contract a company to run a campaign, and you will also have to invest time in briefing sessions.
For small and medium companies, or larger companies who operate in a niche market, the best option may be to use a freelancer. There are a number of marketplace websites where you can post a project and suppliers will bid for your business. You should realise that the quality of the responses, and hence the service you can expect will be varied. As with most things, you get what you pay for.
Screen the responses carefully, and on no account work with someone you are not entirely happy with. Remember that the company you choose will be the first point of contact that your prospective clients will have with your company. Do not compromise on the level of service you expect, and on no account should you take on a company without talking to them on the phone!
What Kinds of Services are Available?
So what should you expect a lead generation company or a freelancer to do for you? Most offer three main services:
Appointment setting: Lead generation companies can contact the appropriate prospect within a company and set an appointment for you.
Database Cleaning and Validation: while lead generation companies will generally not supply a list of prospective customers whom they will call on your behalf, many will undertake a programme of calls to check that your contact names and details are correct. This can be a useful exercise to undertake periodically.
Market research and prospect location: many lead generation companies will undertake campaigns to gather market information or find interested prospective clients on your behalf.
For most companies, using a lead generation company will work best if you have a relatively straightforward product or service, as few lead generation companies have the depth of product knowledge that you might like. Many large companies use third party outbound call centres to prospect for new business on their behalf, but smaller businesses can also utilise this service. The best policy is to use them rather like you might use an introductions agency to meet prospective partners.
At the other end of the scale, there are specialist companies that offer an in depth strategic analysis of your target company, and their competitors so that you can put together a compelling pitch for there business. These companies tend to be used by large advertising agencies looking to land premium accounts.
Should you choose to use a lead generation company, it is important to set clear goals and parameters from the outset of your campaign.
You might also like...