Top Tips to Stay Motivated While Building a Business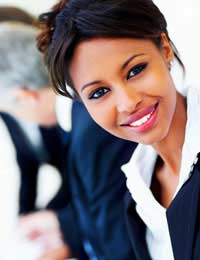 Sometimes building your business is a rewarding and exciting experience that you wouldn't trade for the world. At other times it can be a lonely and worrying undertaking and it is all too easy to let a temporary set back demotivate you and make you start thinking about getting a regular job or staying in bed all day.
Here are our top tips for helping you avoid the doldrums:
Be Positive
Try to keep a positive frame of mind. Even if you've had no luck today or this week, it's not the end of the world. There a lot of people in the world who live a miserable existence compared to your life. Tell yourself that next week will be better, put on a smile and get back to finding customers again.
List your Personal Goals
Writing a list of why you've chosen to set up and build a business can help you keep going when you've had a set back. You may be seeking a better life for yourself and your family, wanting to provide for your kids, or just have so much money that even your cat has its own private jet – make a list and spend some time visualising your success. Regard each new customer, or piece of new business as a stepping stone to your success.
Try an Inspiration Board
Some people find that making a collage of all the things they want the business to bring them – emotional and spiritual as well as material wealth – can help them stay focused on building the business and finding new customers. You can even scan your collage and use it as a screensaver.
Every No is One Step Closer to a Yes
If you feel that you've been turned down at every door in town, then spend some time thinking about what might be causing that. Think about what you might improve in your approach or materials. Thinks about what your customers might want. Spend some time asking them by doing some market research. Ask people you do business with how you could improve. Invest in some coaching, training or mentoring if you think this would help. Above all, don't give up, treat each no as taking you towards your next customer or piece of business.
Break it Down
Divide your business building activities, such as cold-calling, into manageable chunks. This way you won't get bored, won't put it off and won't take too much time away from earning money.
Have a Time Out
Sometimes the best thing you can do is to get away from your desk, clear your mind and think about what you've achieved so far. Take a trip to the cinema or watch a DVD that makes you feel good. Have a two hour holiday at the beach – go for a paddle and eat candyfloss. Take the dog for a walk in the woods – whatever works for you.
Overcome your Fears
It's not unusual for people to be so hung up about not being an immediate success that they forget what they have achieved. If you find yourself worrying about people saying no, or about losing work, then you need to discover something new about yourself. Take a day off and try something that you think you can't do. Give indoor rock climbing a go. Paint. Try a firewalk – if you can walk six paces in a straight line you can walk over hot coals. You'll find that things you thought were impossible to achieve are actually well within your capabilities. Once you know that it's easy, you'll stop wasting your energy worrying and be able to move on confidently.
Buy a Book
If you're out of ideas then it can be worth looking online or visiting your local bookshop. As well as browsing the business section, try the popular psychology or self-help section if there's something that's holding you back from success.
Talk About It
There's no point bottling up problems or feeling that everything is falling apart. Make a point of talking to someone about the things you want to happen and ask for ideas on how to achieve this. You might confide in a business mentor, talk to your local enterprise company about practical help or discuss it with a friend or partner. You don't need to feel isolated or depressed. People are happy to help. You can even submit a question to this site!
SEEKING BUSINESS IS FOR SALE.
This website is for sale [more info].
You might also like...