Top Ten Tips for Building New Business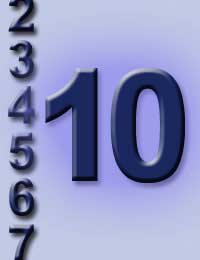 There are thousands of different ways to build business and your approach will depend largely on a combination of your personality, the type of business you're in, and the kinds of customers or clients that you're hoping to attract. That said, there are certain fundamental things you can do to maximise your chances of building your business successfully. Here are our top ten picks:
1. Set Targets
When you're setting out to build a business, or to grow your existing one, your path will become much clearer and easier to follow if you set yourself some targets and work towards them.
2. Be Clear about what You can Offer
Make it easier for potential customers to understand what you do, what benefits this will bring them and why they should buy from you rather than one of your competitors. Does your product taste better? Does it cost less? Will your service reduce their costs, enhance their business or make their life better? Make sure you know what makes you the best supplier for them and can put a convincing case across.
3. Build a Reputation for Excellence
When you're competing against bigger, better funded and longer-established competitors, your only option is to be better, smarter, faster and more responsive to the needs of your customers than the other guys are. Always do the best job you can. Your work is helping build your reputation and your reputation helps you build a successful business.
4. Differentiate between Urgent and Important
When you're busy, it's easy to get swept away by all the things that you have to do today. To respond instantly to the customer's every whim. Most business people will tell you that you need to be able to tell the difference between what's urgent and what's important.
It's important to file your tax returns on time, for example, even if you must deliver a project to your client by the end of Friday. Check if he or she would be happy enough to receive it first thing Monday and do what's important instead. It's very tempting to leave the boring bits of admin and accounting at the bottom of your to do pile while you do something more interesting. But it can also stunt your business growth.
5. Market Yourself and Your Company
You might be the best at what you do on the planet, but if you don't let people know this, then your business won't ever grow. You have to reach out to existing and potential clients and let them know about you, your products and your services. You'll find some great ideas and information on the SeekingBusiness site.
6. Keep in Touch with your Customers
Never lose sight of the fact that customers are your most important asset. Keep in touch regularly. Ask their advice, chat about new developments in your industry, send them a newsletter, take them to lunch. Do whatever you can to make them happy and to build a strong business relationship.
7. Network
There is no better way of meeting more clients. You can network online or face to face. Check out our networking pages for more guidance.
8. Be Prepared to Make Sacrifices
When you're building a business, sometimes you will have to make temporary sacrifices in order to meet your longer term goals. It might mean working late and postponing a trip to the cinema, it might mean not having a holiday for a year or two. Try to keep a balance and plan your work so that you don't miss out .
9. Balance Long-term and Short-term Goals
It's comforting to assume that all business is good business and in the start up phase you will be very grateful for any work that comes your way. As demand for your products and services grows, you may find that some clients are more rewarding than others and that business you have accepted to help meet a short term goal – such as pay this month's rent – is compromising a longer term goal.
Review your client portfolio on a regular basis and try to move towards a greater percentage of business which fits with your longer-term goals.
10. Review your Progress
Sit down each month or quarter and take some time to review your progress. This may involve looking at your invoices, or you might want to look at the business overall. Are you as busy as you'd like? Do you have spare capacity? Are you optimising your billing and controlling your costs? Are you getting your work-life balance right? Are you continually taking more time to finish a project than your quote allows for? Are you setting aside time to build your business? Is your product and service portfolio in need of a tweak?
Use the review to set your targets for the next month or quarter.
You might also like...