How to Calculate Expected Response Rates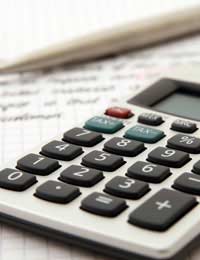 When you're trying to build your business and have a limited budget available for marketing and advertising, it's essential to understand what a typical response rate to a direct marketing campaign or an ad in a magazine or newspaper, radio or TV might be. It's even more important to understand what you can do to ensure a higher level of response than average.
Doing the Maths
Let's suppose you have £1000 to spend on a direct marketing campaign to selected potential customers. You've paid the designer £230 and taken delivery of a thousand snazzy postcards from your printer, at a cost of, say £200, add in second class postage and that's another £270. Let's assume the last £300 is eaten up by overheads such as meeting times, cleaning the contact details and the time it takes to stick a thousand stamps on and help the postman out to his van. So each postcard will have cost you a pound to produce and to reach your potential customer.
How many of those cards will bring you a response, do you imagine? 500? 200? Well, the Direct Mail Association's own survey suggests that just 2.61% will elicit a response. That's just twenty six responses from your thousand postcards. Instead of costing a pound, each of those responses has cost you almost £38.50, so far. Advertising rates are typically even lower. The DMA suggest 0.15% on average for print advertising and TV and Radio ads can be of the same magnitude. Where these methods score is where you need to reach a lot of people, as they are best for products and services that many people need, such as food, insurance and consumer goods.
Is it Viable?
Of course, whether or not this is a viable method for your business depends on how many products or how many new paying clients result from the exercise. If you're selling something where your profits are in the thousands of pounds bracket, then an additional cost of £40 per sale is a great bargain. If you make a pound per sale, then this hasn't been a worthwhile exercise, since you've spent £1000 to generate twenty six responses each worth a pound if a sale results. You should also keep in mind that a response and a sale are quite separate things.
Tips for Improving Response Rates
Obviously there are a huge number of variables involved in whether people respond to your advertising or mailing or not. These include the industry you're in, how the mail is dealt with at the recipient's end, the design and call to action, the time of year and the mood the recipient is in.
Fortunately, there are a few things you can do to increase the response rate:
1. Evidence suggests that small repeat mailings give a higher response rate
2. Some specialists advise sending letters rather than postcards or gimmicky mailers as serious business mail comes addressed in envelopes
3. Direct mail should be addressed to a named individual wherever possible
4. Use a compelling and memorable design and copy
5. Try a small scale campaign first, to see what response rates you can expect
6. Try following up with a phone call, or some other form of contact
Lastly, whatever method you choose, remember to work out your campaign costs and the amount of sales you need to make to break even first.
You might also like...