Build Business by Becoming an Industry Expert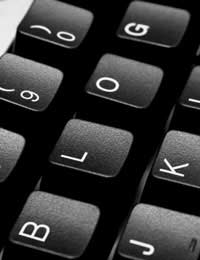 Whether your business is in a service or a product-led sector, you can use your expertise to become recognised as an expert in your area to build your business. Becoming recognised as an expert is really only open to people with a lot of experience and a good awareness of what's happening in their market in terms of business and consumer trends, technology and the latest developments. You also need to be able to express your ideas fluently both in writing or verbally.
Blogging
Start a blog and make regular entries commenting on the news in your industry, sharing information and opinion. Keep in mind that this is a business communication tool and that not all your readers may share your views on religion, sport or politics, so it may be best to keep these to yourself. That said, it is important to let your personality and opinions come through. Don't restrict access to your blog, but do use it to invite readers to sign up for a free regular newsletter or podcast.
Speaking in Public and at Industry Events
Check for upcoming industry and other events that may provide speaking slots. Keep in mind that major conferences will have their speakers line up prepared well in advance, so try to get in early. Introduce yourself to exhibition organisers and local enterprise companies explaining that you'd like to offer yourself as a potential speaker or panel member.The ability to present well in public is a useful skill for every business person. There are many courses available which will help you improve your technique and presentation style. Another useful starting point can be speaking to voluntary groups and organisations about your business, especially if you do something unusual and have a fund of anecdotes.
Make Friends with the Trade Press
Most trade magazines welcome contributions. Try making contact with the editor the week after publication to discuss how you might contribute. Have a list of ideas ready, but do not make these specifically about your own business. You might offer to discuss industry trends or share the results of some new research, you could offer recipes or show how you go about producing a painting. It will depend on your industry and your expertise. Keep in mind that an editor will generally be willing to tweak an article to improve the flow, but that a good grasp of spelling and grammar will help more opportunities come your way.
Project the Right Image
Over 80% of the information that people take in is visual, so what you say is actually less important than the way you say it, your body language, attitude and the way you dress. Credibility is rarely accompanied by novelty socks. An expert must be full of enthusiasm for their subject and should project warmth and an interest in the audience. It can be worth investing in decent photographs to accompany articles or even meeting an image consultant.
Keep a Balance
Sometimes writing your blog, giving press interviews and statements and appearing on platforms at conferences and seminars can become a major drain on your time and resources, so it's important to keep a balance between building an industry profile and building your business. If you find that you're not gaining business as a result of all this activity, then it's time to go back to some of the other basic business building techniques on the SeekingBusiness website.
You might also like...